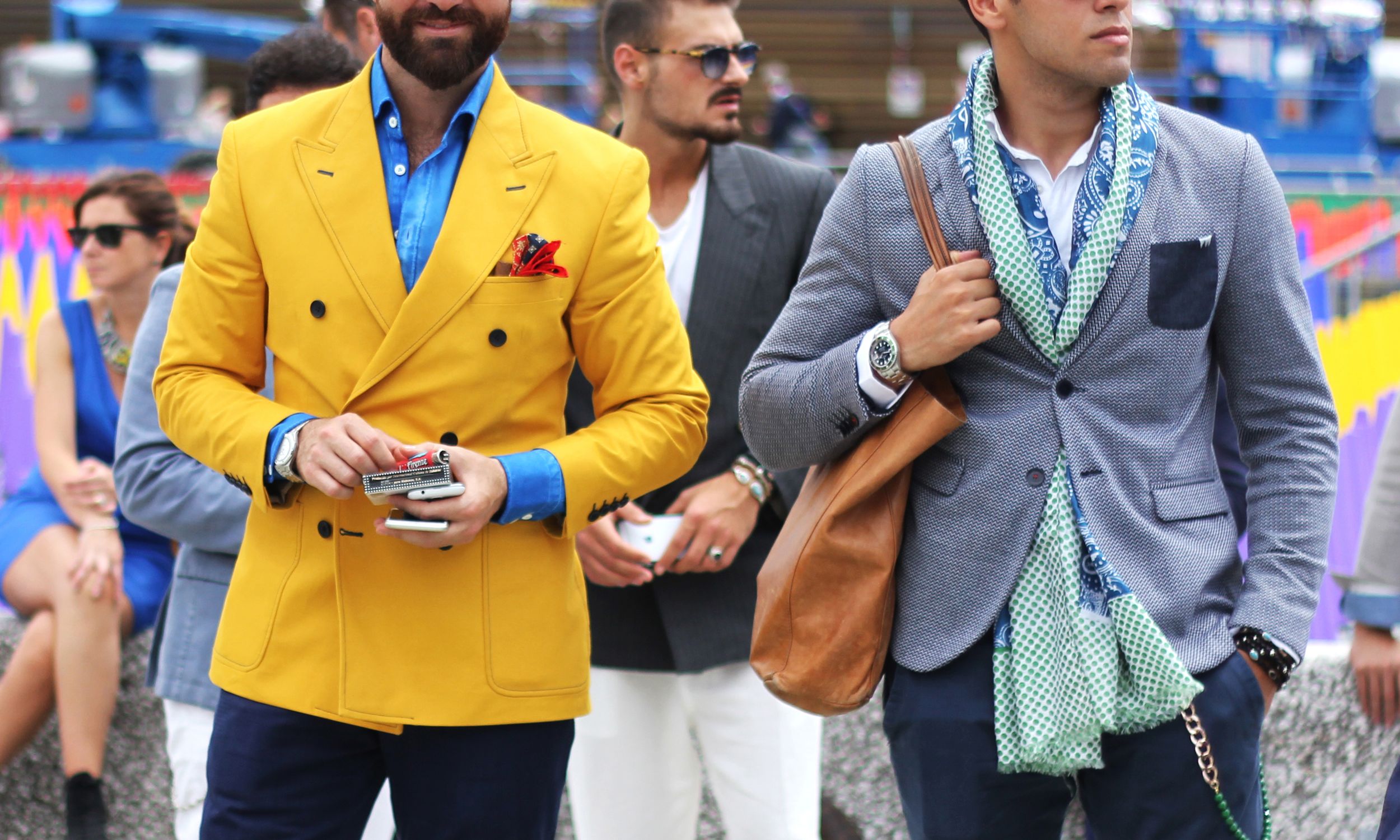 By Lloyd Marino
At first glance, the fashion industry would seem like fertile ground for Big Data. After all, isn't this industry, as much as any other built around the concept of "trend forecasting?" Yet, it's also incredibly "feel" based, and decisions are a hodgepodge of cultural influences, intuition and personal philosophy, placing fashion very squarely in the "unpredictable" category. While these intangibles are a source of inspiration for many great designers, they're nothing to bet the house on and are subject to the vissictudes of human frailty. As one observer put it, "People in the fashion industry have their own taste, culture, and philosophy." Think about it. How many times has this year's "must have," turned into next year's sales rack special? Honestly, how can designers really know what's in or what's out, even if they do "set the trends," as Meryl Streep's Miranda Priestly famously claimed in The Devil Wears Prada? Do designers really set the trends? How does someone become the latest "it" designer, and most importantly, how do fashion retailers know what to stock to keep the great washed masses happy?
But now with the help of Big Data, the industry's heaviest hitters don't have to wait until next season to see whether they have the latest fashion find or biggest fashion flop. In the fashion biz, Big Data is referred to as "Style Performance Analytics (SPA)." Major fashion industry retailers, including Bloomingdales and Nordstrom have used SPA to help predict consumer preferences. These numbers also work on the creative end, helping designers come up with that elusive "perfect" design.
Recently, big retailers have been turning to a company called Edited, which counts companies like The Gap and Target as customers, and sees its mission as helping the industry deliver the "right pieces, for the right prices, and at the right time." Edited is the world's largest apparel data warehouse, with over 53 billion data points covering over 1,000 retailers, 50 million SKUs, with a social media function that tracks social media media activity of over 800,000 thousands industry followers, as well as the fashion world's major players. Edited provides fashion retailers with information on what their competitors are selling and at what price. It used to be that retailers would have to put aside time to browse the Web and manually search for this information.
Two high-end British retailers, Topshop and Burberry, have even used Big Data to create social media-connected runways, where viewers can offer real time commentary. These data-drive runway shows were a smash success, drawing some two millions viewers from 100 countries. The subsequent social media chatter translated to better focused, and more efficient production and streamlined the pre-ordering process.
Big Data can even help retailers classify their products. A shirt, including the aforementioned Oxford could conceivably list itself by garment type, style, sizes available, pattern, color, texture, and brand, making it easier for consumers to search for a product, while also helping retailers save time and dollars.
Big Data can also be a boon to the forever-fickle fashion consumer. Stitch Fix, Stantt and ThreadMason are but a handful of a whole slew of Big Data-driven fashion companies that collect customer data via surveys, and unstructured data analysis, and even employ body scanners that tell them in real time a person's size, preferences, lifestyle and budget in order to send the most appropriate fashions.
Top of line designer duds are expensive, but armed with real time information on trending design elements, a consumer might be able to grab the season's hottest items at a lower price. Designs do come back in style and some never go out of style completely (Oxford shirts anyone), so a consumer could identify clothes that she already has in her wardrobe to match the latest trends or newest styles.
Beyond Clothes
Big Data's impact on fashion isn't limited to trends and sales, however.  Wearable technology is the latest rage. Fitbit, Withings, and Jawbone all have wearables that track user activity, exercise, calorie consumption, weight, and sleep datapoints. Ralph Lauren has even entered into this burgeoning market with its connected polo shirt, which incorporates sensors attached to silver threads that provide feedback on movement, heart-rate, and respiration, all of which are then monitored on a smartphone application. The data is uploaded and stored in the cloud. The benefit of this smart clothes technology is a no-brainer for sports and athletic performance, but it could just as easily find its way to the medical realm, communicating such vital information as a person's vitals in real-time to a physician. The biometric data produced by smart clothing has other applications. A smart tie, for example, could measure performance under pressure during an intense shareholder meeting. As David Lauren, executive vice president of global advertising, marketing and corporate communications for his old man's eponymous company, said of smart clothing, "We'll find new needs and we're just at the beginning."
Big Data is the fashion industry's latest wave for everything from trend forecasting, to smart clothing and everything in between. Clearly, Big Data is one trend that will never go out of style.
Image By: Mariya Georgieva
Share this with your friends